The website served as home base as was updated leading up to the event– giving attendees one central loaction to RSVP, learn about keynote speakers, choose their breakout sessions and discover more about hotels and venues.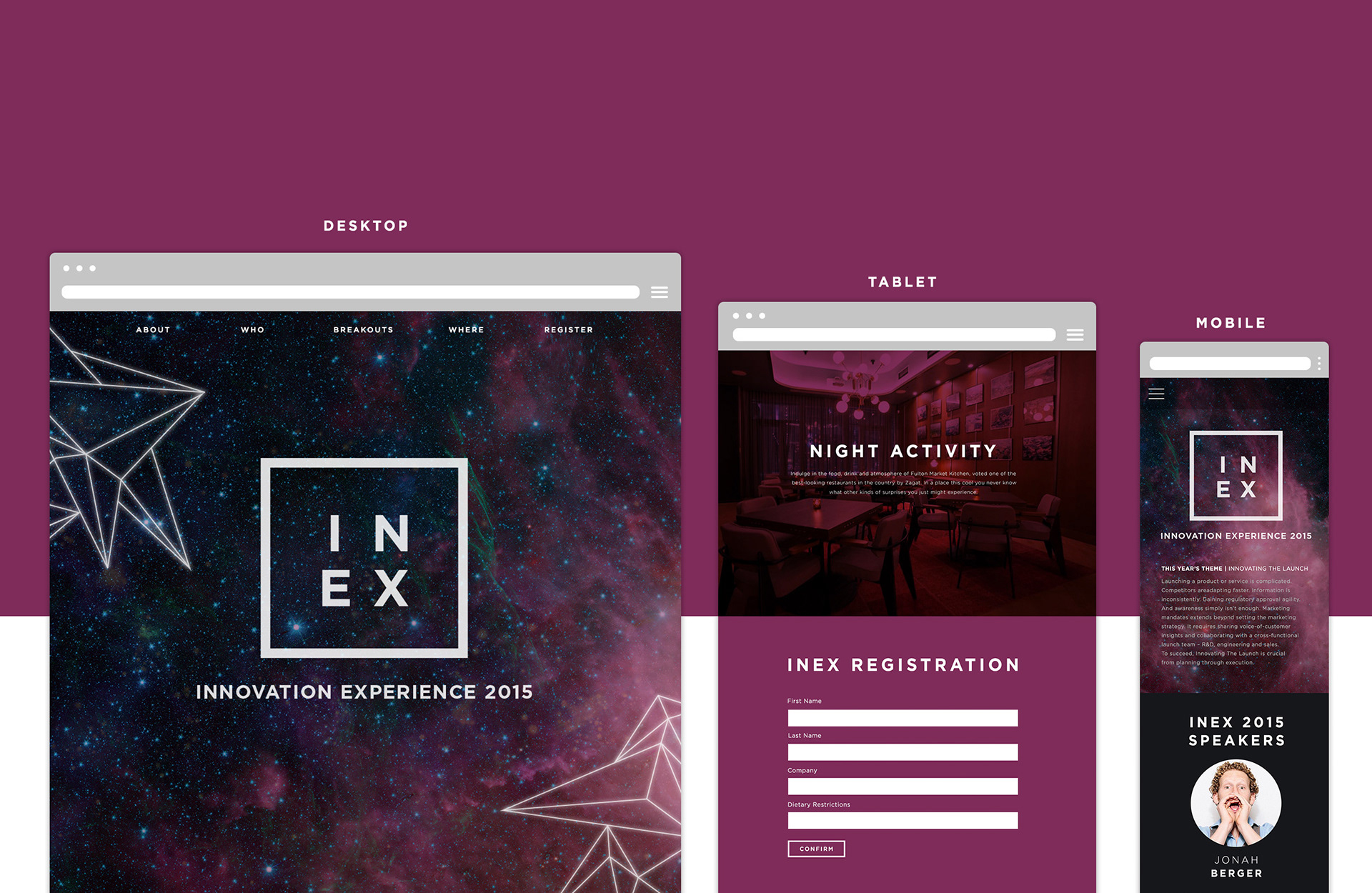 When attendees entered the main meeting space they were met by an atmosphere that carried on the look and feel developed in the INEX event invitation, emails and website. 
Each attendee found a care package waiting for them in their hotel room.